Why hello there, my name is Jarryd Wafer. I am a creative professional passionate about technology and human computer interactions. I am always dreaming of ways to make people's lives better through technology. If you have some ideas, I would love to talk!
As a designer, as well as a human being, my core competency is problem solving. I believe that everything else that you need to know can be learned. This website is a place for me to share solutions to real world problems in an effort to collectively progress our understanding of our shared interests, where technology and our lives collide.
Recent case studies and case articles:
Featured on Medium as a staff writer for Prototyping: From UX to Front End
Principle is a design tool used for animating user interfaces. Prototyping an interactive user interface with Principle allows you to quickly evaluate your ideas before investing engineering time, speeding up the design and development cycle.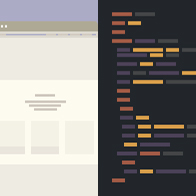 Jekyll was created as a 'blog platform for hackers' at Github to enable developers to generate static HTML websites, without relying on a database. I will walk you through a simple and structured workflow to get you up and running in no time.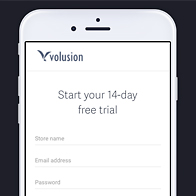 Volusion is an ecommerce platform with over 40,000 online shops. We were asked to analyze the competition and re-imagine what we could do between sign up and a user's initial introduction to the Volusion dashboard to help boost conversions.